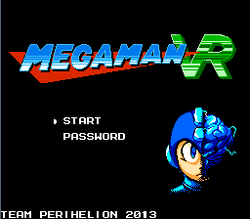 Mega Man VR: Heart of the Machine!! (ロックマンVR:マシンの心臓!!, Rokkuman VR: Machine no Shinzou!!?) is a cancelled fangame developed by Team Perihelion.
Story
"A new company, Vektor Robotics, has developed an exciting new AI upgrade, which allows robots to not only think and feel, as they did before, but now to become self-aware. They are closer to human beings than ever. This revolutionary upgrade is so groundbreaking, that many companies forcefully upgrade their robots with VR's new AI tech. Dr. Light, however, finds himself suspicious of this new technology, and refuses to let his own robots be upgraded.
Proving his suspicions correct, robots around the world begin to revolt. With their newfound sentience, they finally realize their position in the hierarchy of society, and no longer wish to be the tools of man. They wish to become equals. But, just as proper discussions of potential rights for robots were in reach, machines all across the world start attacking! Robots, once peaceful and kind, now seek to shed the blood of their old masters.
Suspecting VR, or worse, Dr. Wily, Light sends Mega Man to search for the robots that have been upgraded by VR, and learn the truth about this war against the machines!"
Gameplay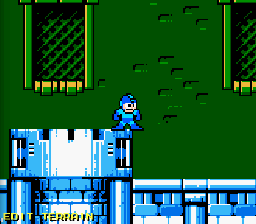 Mega Man VR highly resembles the 8-bit style gameplay in Mega Man 9 and Mega Man 10. The game features eight Robot Master stages and 9 stages over 2 castles.
The game also features a built-in level editor in which players can design their own Robot Master levels, as well as a comprehensive script system for creating stage objects.
Characters
Robot Masters
Bandit Man
Flare Woman
Mirage Woman
Sabre Man
Siege Man
Sound Man
Wire Man
Meteor Man - A deep space exploration robot created to research, monitor, and if needed, destroy celestial bodies that could enter the atmosphere and threaten Earth. Ever vigilant against danger from outer space, he went to Ventus Robotics to upgrade himself with state-of-the-art technology. Some might call Meteor Man vigilant to the point of paranoia, but he's always out there to put himself on the line for everyone's benefit. His Special Weapon is Meteor Kick.
Gallery
Videos
External Links
Community content is available under
CC-BY-SA
unless otherwise noted.