"But Lord C, They just belong to us.If we simply destroy or auto-destroy them the Regal forces will be downed in the member number...I better take it on my way.I just know I say this too much times but this time...Nothing will stop me this time!"
Pir"Oth Ix
Image:Pir"Oth_Ix_image.png
'
Vital statistics
Title
Giga wizard of head giga team
Gender
Male??
Race
Head Furious spirit
Faction
Evil
Health
Unspecified
Level
Collision Chaos
Status
Dead??
Location
Unspecified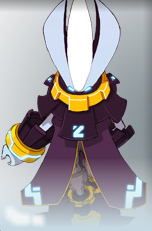 Pir"Oth Ix, Piro-Othax exu or unspecified emperator Ix, was a old member of the army of Lord C.He is actually dead and very furious wizard.he leads a team called Head giga team.After his defeat, Pir"Oth hided himself in a old city called Collision Chaos.
Life in Collision Chaos
In Collision Chaos, he formed a new Head giga team from old robots and believed that he can live in that ruins.He discovered some important plants and returned to Lord C giving to him that plants.Lord C creally dont liked that new team and gived a impossible mission to them.That new team died and Ix was very undecided what to make.He discovered new humans and friends making the team of Lord C bigger.
Discovered importand plants
Collision Bluish Rose

Ghinga Ore Plant

Metallica core madnes plant
Prapozo plant

Dokuta Orhidee plant

Bellizard ore bubble plant

Collision Chaos
Map:

Community content is available under
CC-BY-SA
unless otherwise noted.